The Zilker from SUAVS has been a shoe brought up in comments on my YouTube channel on multiple occasions. This shoe is designed to be a versatile daily wear shoe that delivers a high level of flexibility.
Outside of trying to find the best cross-training shoes on the market, I'm also always trying to find great daily wear shoes. The SUAVS The Zilker has been a shoe that has steadily grown on me since buying them.
I enjoy the flexibility of this shoe's sole construction and see them as a viable transition shoe from cushioned models to minimalist shoes. While I like The Zilker, I do have a few complaints about them, though, and I'll discuss those below.
In my SUAVS The Zilker review, I'll cover multiple topics to help you decide if these shoes fit your wants and needs accordingly.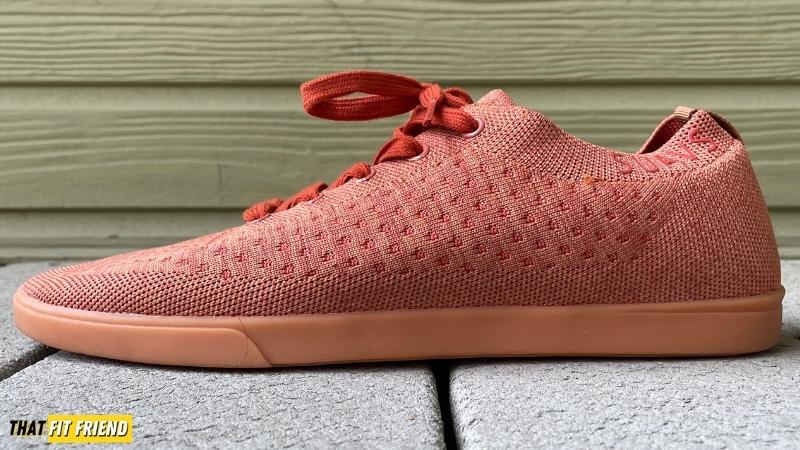 Who Should Invest In the SAUVS The Zilker?
The SUAVS The Zilker is a good shoe for anyone on the market for a daily wear shoe to use primarily in warmer months. This model is comfortable for walking and standing and has a highly mobile sole construction.
On top of its warm weather-friendly construction, I also think this shoe could serve as a good transitional model for those wanting to switch from a thicker midsole and cushioned daily wear shoe to using barefoot or minimalist shoes more often.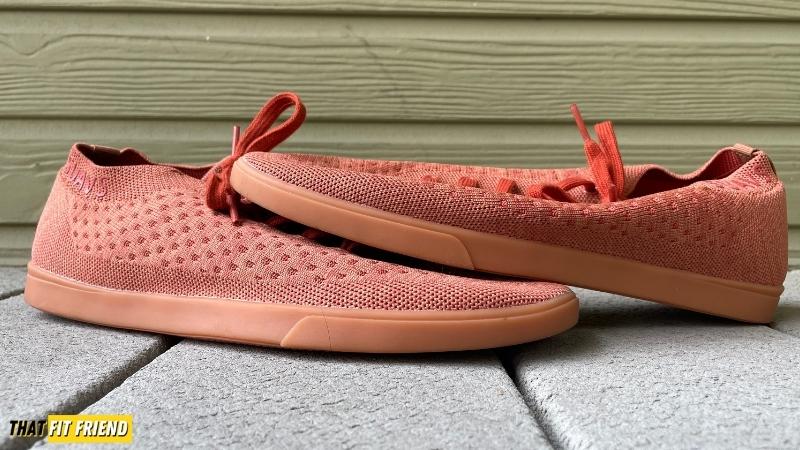 I also think The Zilker will be good for anyone specifically on the market for shoes to travel with and that they can wear sockless. This model is super packable and they have moisture and sweat-wicking components to support sockless use.
All that being said, while I like The Zilker for certain contexts it does have some drawbacks like its sizing and lack of versatility. For example, I don't think this will be the daily wear shoe you can wear for everything and in every season.
Best For
Summer and Warm Month Wear
Sockless Wear
Casual Walking and All-Day Wear
Falls Short
For Winter and Cold Months
For Tough Terrains
SAUVS The Zilker Pros
After a bumpy first two weeks with The Zilker deciding, if I liked this model or not, I found a few pros and things to enjoy with this shoe.
Good Warm Month Daily Wear Shoe
Nice Models for Going Sockless In
Upper Is Breathable and the Shoe Is Good for Packing
The first aspect to like with The Zilker is its performance for daily wear in warmer months. The shoes you wear out and about on a daily wear basis will likely vary from summer to winter based on temperatures and outdoor elements.
From a warm weather point of view, I like lightweight shoes that can easily go with shorts or pants based on the occasion. The Zilker does a good job at delivering this ask and comes with a "minimalist" fit and feel.
I could see this shoe being a good model to explore if you're currently making the transition from more cushioned daily wear shoes to barefoot shoes. This shoe provides enough cushion to keep them comfortable but has less than models like On Cloud 5.
When transitioning to barefoot shoes, you'll want to find models that help you build up your feet's strength while also not making you incredibly sore, especially since daily wear use can vary a lot with duration and step count. The Zilker could be a good in-between shoe.
The second aspect to like about SUAVS The Zilker is the fact that it does a really good job for sockless wear. Not every daily wear shoe excels here and I'm someone who loves regularly going sockless for daily wear cases.
The sweat and moisture-wicking components in The Zilker do a pretty good job and I have yet to notice them getting smelly. Some models like the Allbirds Wool Runner can get stinky over time when going sockless due to the wool absorbing swear.
The last thing to like about the SUAVS The Zilker is its upper construction and how well it breathes and packs. The upper on this shoe form-fits the feet really and provides a nice balance of security and mobility.
You never really feel constrained with this shoe's upper, which is good for casual wear. I also like how packable this shoe is and how the upper lays flat without really losing its shape. These are good travel-friendly shoes and I recently brought them with me on a weekend trip where I only flew with a backpack.
SAUVS The Zilker Cons
For the most part, I've enjoyed the SUAVS The Zilker for my casual summer use with them, but they do have a few cons that are worth noting before investing in them.
Sizing Can Be a Little Off
Tongue Security Could Be Better
Not the Best Daily Wear Shoe for Versatility
The first drawback that I have with The Zilker is that I think its sizing can be a little off per SUAVS' recommendations. On their site, they recommend going true to size, but when going true to size, I found this model to run a little short in length.
This is problematic for two reasons. First, I noticed I had a little spillover when wearing this shoe due to the upper being so flexible and mobile. Second, I think their shorter length can take away from their versatility for those that want to wear socks with these.
If I'm going barefoot in these shoes they fit okay, but if I'm wearing my normal no-show socks they feel far too snug and tight. I'd suggest going up a half size in this model for most and if you're in between sizes, go up.
The second drawback that I have with these shoes is their tongue construction. I feel as though the tongue could be tweaked slightly to increase its security because I did have issues here and there with the tongue rounding in.
This model features a thin and fairly wide non-gusseted tongue. This is great for breathability and comfort, but it can be an issue when putting these on and wanting the tongue to lay flat. I also noticed the tongue moving a little during some of my longer walks ranging from 8-12k steps.
The final drawback that I have with The Zilker is that it's not going to be the daily wear shoe you can wear for everything. On SUAVS' site, they write about this model stating, "from work to hiking to happy hour".
I'm not sure what hikes they're doing in The Zilker, but there are very few hikes — if any — I would use this shoe on here in Denver, Colorado. The smooth sole and overly flexible upper bring down this shoe's versatility in this context.
That being said, I think this shoe's versatility is slightly overblown on the product page and it's not going to be your "do-it-all" daily wear shoe. It's a good shoe for casual walking, daily wear, and summer wear, but it's not the best in class for versatility.
Performance
To discuss and break down the performance of the SUAVS The Zilker, I'll cover how this shoe performs for walking, standing, all-day wear, and seasonal use.
If you're on the fence about investing in The Zilker, hopefully, the following can help you cross-reference your needs to see if this is a good shoe for you.
Testing the SUAVS The Zilker for Walking and Standing
For walking and standing, I like the performance of The Zilker. There are contexts in both of these performance verticals where The Zilker will fit best and be more appropriate.
In the context of walking, I thought the Zilker was an overall comfortable shoe. I've enjoyed walking in and wearing this model on my longer dog walks and when running errands.
The comfort threshold I found with this shoe sits around 8-12k steps and if you're walking similar distances, then I think you'll find this shoe pretty comfortable. Its mobility and low-profile cushioning are definitely the star players here.
One thing to note is that on hot days when doing longer walks sockless, I did notice that I had a little squeak at the heel of my shoe. I think as my feet got more sweaty, they created a little friction, and the space between my foot and shoe when walking created a squeak.
For standing, I think this shoe is a pretty good option. Their low heel-to-toe drop gives them a more natural fit and feel and you can ground the feel pretty well due to their lower stack height.
Testing the SUAVS The Zilker for All-Day Wear and Seasonal Use
For daily wear, I like the SUAVS The Zilker's performance for the most part and could see them being a good option for a few scenarios. For example, I could see this being a good shoe for someone who needs a shoe for commuting and wearing at work all day.
In this example, The Zilker should be a strong option for all-day wear due to its comfort and breathable upper. Plus, the subtle branding on this model makes it a good shoe for more formal settings.
Another scenario where I could also see this shoe being a good pick is for summer travel when you need a model for walking and standing, and that can be packed really easily.
As already discussed above, I don't think The Zilker will be a good all-day wear shoe for more strenuous contexts. If you're doing a ton of walking in a single day or walking on technical terrain, you'll want to pass on this model.
Regarding seasonal use, The Zilker will be best served during warm spring, fall, and summer days. I don't think this shoe will work the best for cold months and I'm concerned with this model's upper durability in tougher outdoor elements like rain and snow.
SAUVS The Zilker Sizing
On the SUAVS site, they recommend going true to size The Zilker. I think these sizing recommendations can be a little off and sizing up a half size may be a safer call for most looking into this model.
I found the length to run pretty short in this model and the wider is what I would describe as neutral. With this shoe's mobile upper, I did have a few occasions where I was spilling over the sole of this shoe when wearing socks.
If I go barefoot, The Zilker fits better, but that's not how everyone will want to wear these shoes. I think if you want this model for sockless and sock wear, going up a half size is a good call.
SUAVS The Zilker Sizing Thoughts: Go up a half size for most.
If you have additional sizing and fit questions on the SUAVS The Zilker or have questions about how they compare to other shoes, drop a comment below.
Price Breakdown
For the SUAVS The Zilker, you can expect to pay around $95 USD. Honestly, I'm pretty hit or miss on this shoe's price point and I don't think its price will be worth it for everyone.
I think if you want these shoes specifically for warm month wear and plan to use them for casual daily wear, then they could be worth it. They'll also be best suited for those that love going sockless in their daily wear shoes.
In this context, I could see the price making sense. Plus, if you rotate your daily wear shoes, then these should last a while and not break down too fast.
Conversely, for cold months, thick sock wear, and tougher terrains, I would say pass on this shoe. There are models that will be better suited for these contexts.
Best For
Summer and Warm Month Wear
Sockless Wear
Casual Walking and All-Day Wear
Falls Short
For Winter and Cold Months
For Tough Terrains
Construction Details
The construction of the SUAVS The Zilker is relatively simple in nature and that's one of the nice things about this shoe, in my opinion. Below are some of the key construction details to know about this model.
Heel-to-Toe Drop: 3-5mm
Weight: 8.80 oz (for my size 10 model)
Removable Insole: Yes
Full Rubber Sole
Foam Insole With Micro Towel/Moisture Absorption
Digital Knit Upper (Made With Post-Consumer Recycled Water Bottles)
5 Core Eyelets
If you have additional construction questions on the SUAVS The Zilker, drop a comment below.
Frequently Asked Questions (FAQ)
Q:
Can you work out in SUAVS?
A:
I would suggest passing on SUAVS shoes for working out. These models will lack upper security for serious training and the stress from lifting and other forms working out could cause these models to break down faster.
Q:
Are SUAVS supportive?
A:
SUAVS shoes have a bias towards being more minimalist in nature. If you need additional arch or ankle support, you may want to look into shoes that have constructions for your specific needs.
Takeaway Thoughts
The Zilker from SUAVS was a shoe that actually took a few weeks to grow on me. Upon my first impressions, I actually wasn't super fond of this shoe but as I wore them more, I started to enjoy them more.
I think for warm months where you don't want to wear socks, this shoe works for more casual wear. The simplistic construction boosts their aesthetic and they could be a good in-between model for those transitioning to barefoot shoes.
I do have a few complaints with this model like their sizing and lack of versatility. However, if you go into this shoe understanding their limitations, then these shouldn't be huge issues.
If you have additional questions on the SUAVS The Zilker, drop a comment below or reach out to me personally via Instagram (@jake_boly or @that_fit_friend).
I buy and hand-test every product featured on That Fit Friend. I may earn commissions on sales made through the links on my site. Learn more here.